Are you willing to go the extra mile for ALF? Then join us for the 45 in 45 Challenge.
Run, Bike, Hike or Swim 45 miles in 45 days to celebrate the American Liver Foundation's 45th Anniversary.
The challenge begins on Saturday, March 20th and lasts until Monday, May 3rd. Registration is $45.
You can also commit to one of our three fundraising levels to really make your miles matter: $500 Challenger, $1,000 Warrior, or $4,500 Gladiator. The more you fundraise, the more ALF gear you'll receive.
Prizes will be awarded to the individuals with the most dollars raised and miles traveled by May 3, 2021.
Liver Life Challenge team members achieve their fitness goals, while creating a better future for 30 million Americans with liver disease.
Event Name: 45 in 45 Challenge
Event Date: March 20 – May 3
Route: 45 miles – however and wherever you want! Run, bike, hike or swim!
An ALF branded running hat & medal sent to you

Access to ALF's exclusive Strava Club to assist you in tracking your milage

Access to the private 45 in 45 Challenge Facebook group to connect you with other challenge participants in the liver community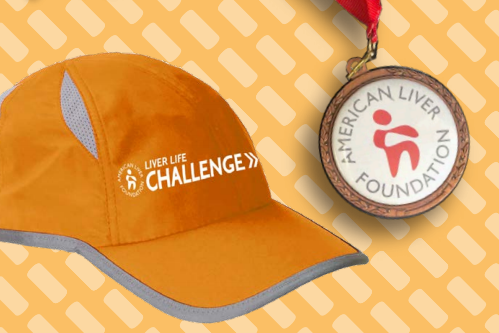 Meet our 2020 National LIVEr Champions, Deb and Keith Tully
Deb and Keith Tully have run over 20 Boston Marathons® beginning in 2007 when Keith ran his first Marathon and Deb soon got the marathon bug.
Whether you're an experienced runner or have never walked a mile, our experienced coaches and their training program will help you cross the finish line.

Kick-off your fundraising. We've compiled helpful tools to fuel your success.