Meet our 2022 Cycling Challenge LIVEr Champion, Ceraphina!
"My 3-year-old little girl, Ceraphina, has a rare liver disease called Biliary Atresia. When Cera was only two days old, her doctors told me they thought she may have Biliary Atresia. Within her first month of life, she underwent many different tests which ultimately led us to surgery at 29 days old that confirmed she did in fact have Biliary Atresia. During her Kasai procedure they created a passageway for bile to leave her liver by attaching her small intestine to her liver in hopes bile would flow through there. They also had to remove her gallbladder at the time as it was shriveled and had not been functioning. During her surgery they  were able to evaluate the damage to her liver and at the time she had stage 2 scarring on her liver.
In September of 2019, we actually did have to take a trip to Boston Children's to meet the transplant team as we thought we were nearing transplant. As a shock to all of us even her doctors said her liver enzymes started down trending and it was determined she did not need a transplant at the time. I am so happy to say she still had not required a transplant.
There have been many obstacles and challenges along the way such as struggling to gain weight which has caused Ceraphina to need an NG feeding tube twice now in her life, one of those times being this year. We're working hard to maintain weight because the next step for her is to get a g tube placed for feeding. During a recent MRI it indicated that her liver disease has progressed, and she now has a complication called portal hypertension which is high blood pressure of her liver resulting in her spleen now being enlarged alongside her liver.
Despite the different reasons notables, she has continued to come out on top of them. Now, she is 3 years old and living the best life she possibly can. Looking at her sweet face with her big blue eyes and curly blonde hair you would never know she's in for a fight for the rest of her life because of biliary atresia. I wouldn't trade being her mom for anything in the world, every part of her is a blessing and I'm glad she's here with us".  – Kendra Levesque, Ceraphina's Mother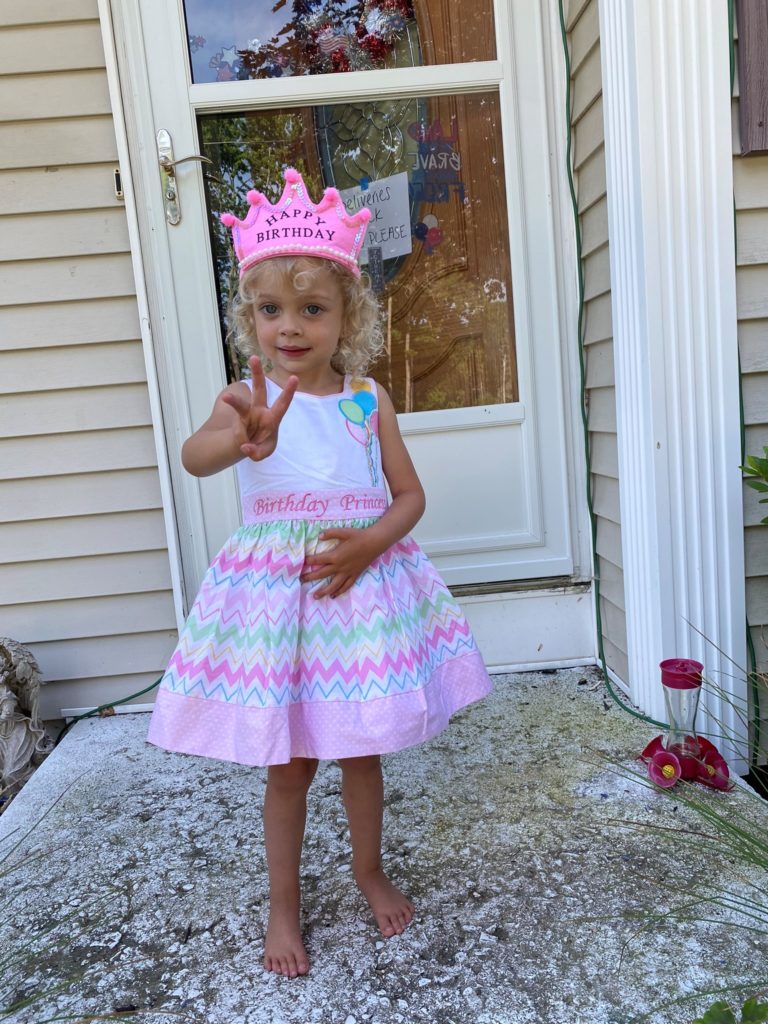 Meet our 2022 National LIVEr Champions, Sarah and Emily Tully
For the last decade, Sarah and Emily Tully have cheered on their parents, Deb and Keith, in running marathons for the American Liver Foundation and raising money to fund the research of liver disease and support those affected by it. Their family found the ALF after Keith was diagnosed with Primary Sclerosing Cholangitis (PSC) in 2007, a rare autoimmune disease that currently has no cure and will eventually require a liver transplant. In the fall of 2021, when Deb and Keith both decided they were ready for a well-deserved break from marathon running, Sarah and Emily stepped up to continue the Tully family's efforts to support the cause. Sarah ran the Boston Marathon in October, and Emily completed the New York City Marathon in November, together raising more than $53,000 dollars for the ALF in honor of their dad.
Over the years, the American Liver Foundation has truly become a family for the Tullys, with so many incredible relationships formed at volunteer water stops, on training runs, and during marathon weekend celebrations. These relationships fostered friendship, but also hope and support. Meeting other patients and families affected by liver disease, and hearing the stories of those who have had successful liver transplants, has given them confidence that their dad will have a successful liver transplant and come out stronger on the other side.
Sarah and Emily have always loved running, but finishing a marathon was so much more meaningful and empowering with the purpose and community of the ALF behind them. Having qualified for the Boston Marathon in their respective fall marathons, Sarah and Emily will both proudly be running the 2022 Boston Marathon as qualified runners for the American Liver Foundation and are excited to continue giving back to an organization that has provided so much support to them for so many years.