Meet our 2022 National LIVEr Champions, Sarah and Emily Tully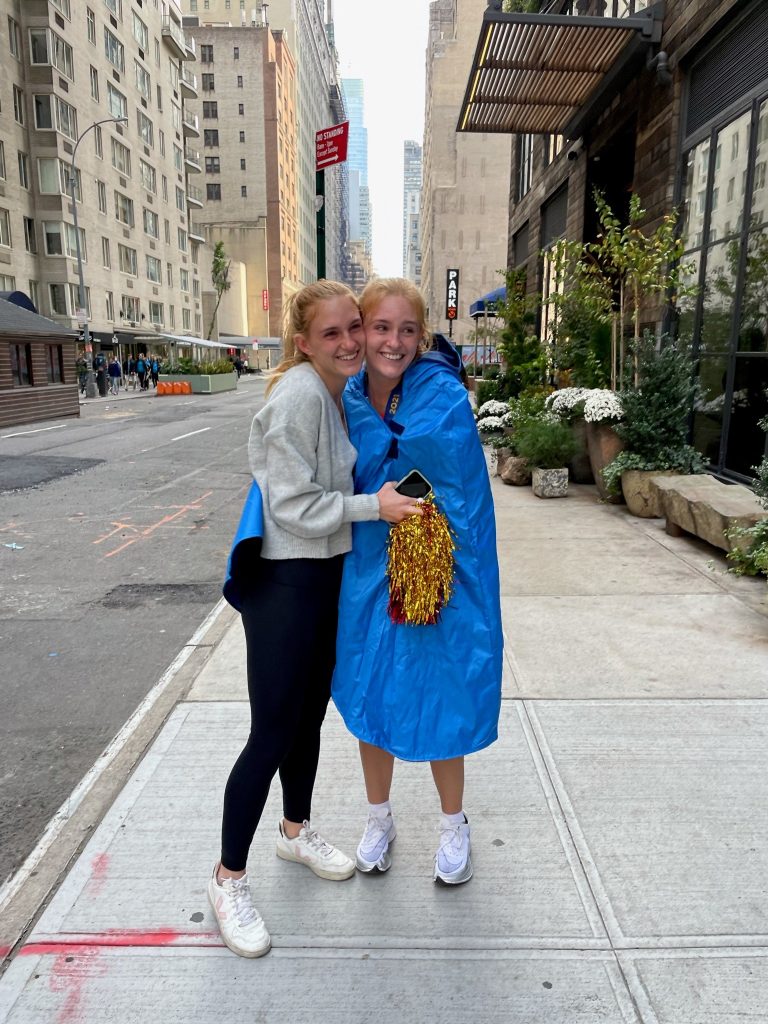 For the last decade, Sarah and Emily Tully have cheered on their parents, Deb and Keith, in running marathons for the American Liver Foundation and raising money to fund the research of liver disease and support those affected by it. Their family found the ALF after Keith was diagnosed with Primary Sclerosing Cholangitis (PSC) in 2007, a rare autoimmune disease that currently has no cure and will eventually require a liver transplant. In the fall of 2021, when Deb and Keith both decided they were ready for a well-deserved break from marathon running, Sarah and Emily stepped up to continue the Tully family's efforts to support the cause. Sarah ran the Boston Marathon in October, and Emily completed the New York City Marathon in November, together raising more than $53,000 dollars for the ALF in honor of their dad.
Over the years, the American Liver Foundation has truly become a family for the Tullys, with so many incredible relationships formed at volunteer water stops, on training runs, and during marathon weekend celebrations. These relationships fostered friendship, but also hope and support. Meeting other patients and families affected by liver disease, and hearing the stories of those who have had successful liver transplants, has given them confidence that their dad will have a successful liver transplant and come out stronger on the other side.
Sarah and Emily have always loved running, but finishing a marathon was so much more meaningful and empowering with the purpose and community of the ALF behind them. Having qualified for the Boston Marathon in their respective fall marathons, Sarah and Emily will both proudly be running the 2022 Boston Marathon as qualified runners for the American Liver Foundation and are excited to continue giving back to an organization that has provided so much support to them for so many years.